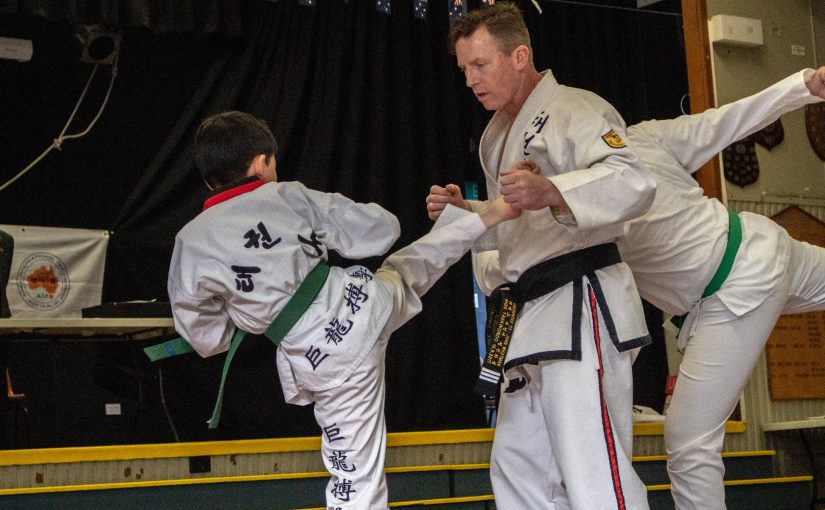 Taekwondo for Kids – 5 Important FAQs to Explore!
Posted on
August 25, 2021
Nowadays, each parent wants to make their child capable of self-defence. That's why, in Yagoona,  most of them are leaning towards enrolling their kids' names in martial art schools. And you are sustaining the same thought, right? Great! But remember, when it comes to choosing a martial art, Taekwondo has always been at the top of the list due to its advanced kicking techniques.
Taking Taekwondo lessons is the best option for acquiring self-defence skills. But prior to that, as a parent, you must explore a few important FAQs on this Korean martial art. So, have a look at the following lines.
A Few FAQs on Taekwondo
Here are a few FAQs that you must know about Taekwondo.
What Is Taekwondo?
Taekwondo is a Korean martial art, which is characterized by punching and kicking techniques. In this class, your kids can learn fast kicking techniques, head-height kicks, jumping spinning kicks, etc. Learning this martial art is useful for both self-defence and personal development. It will teach the learners more than physical fighting.
How Does It Differ from Other Martial Arts?
Taekwondo can harmonize both body and soul. It doesn't involve any offensive self-defence method. This martial art teaches self-defence skills in a constructive way. On the flip, karate can develop the fitness of the body only. Besides, many martial arts and wrestling styles involve destructive methods.
Is Taekwondo Training Dangerous for Your Kid?
Do you believe this misconception like others? Then come out of it. During the training session, instructors educate their students on safety, self-control, and respect. There are definitely some risks involves in the training of martial arts. But in this option, the chance is less. So, get your child admitted to the school that is famous for Taekwondo for kids in Yagoona.
How Fit Your Child Need to Be for Learning?
In terms of learning Taekwondo, a basic level of fitness is required. But whatever the body fitness your kid has, the instructors of reliable schools support it. They teach children at their current level of fitness.
What Is the Ideal Age to Start Learning Taekwondo?
In this respect, starting too early for kids can be frustrating for them. They may be scared or not be interested in training. In Yagoona, most schools usually take admission at the age of six.
Bottom Line
Enrol your kid's name in Rhee Taekwondo Sydney without any hesitation. We have a team of highly skilled instructors. We have over 150 centres in Australia and New Zealand. Visit our Facebook pages to know more.