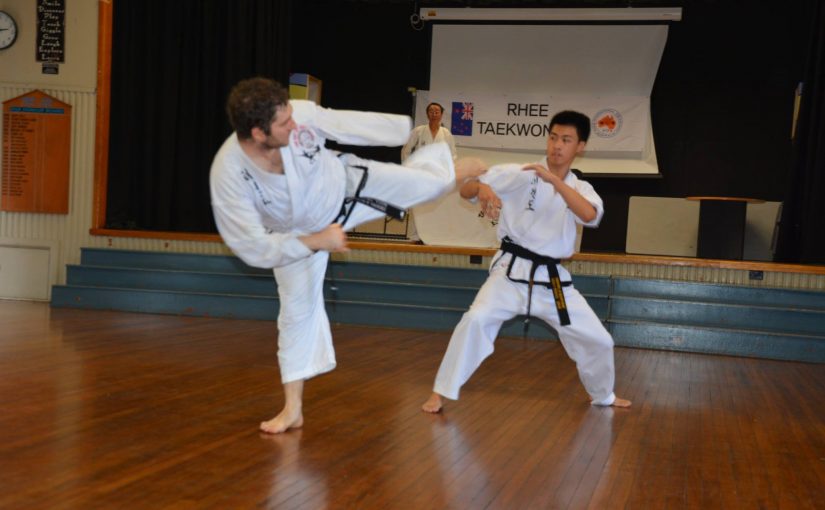 Taekwondo Is Effective for Weight Loss – Is It True?
Yes, absolutely! Taekwondo will help shed your extra pounds. This Korean martial art involves certain activities that will encourage your body to continue burn calories. Taekwondo training is a gradual process that will help you lose weight as you progress. And once you attend the class, you will see noticeable differences in a few weeks.
Here's how Taekwondo can help you lose weight and achieve the right shape of your body.
How Taekwondo Can Help Lose Weight
Cardiovascular Training
Cardiovascular training in Taekwondo will help you burn the most calories. According to a study, a one hour class can burn 752 calories for a 160 lb person. An overweight person can lose almost 3000 calories by practising Taekwondo three times per week. A proper diet and consistently attending the class can lead you to lose 5 pounds in a month.
Strength Training
Taekwondo doesn't only improve your endurance but also your overall strength. Every muscle in the body gets worked during training. With every kick and punch, you throw, your muscles get activated. These constant movements will increase your strength. And you will see a difference in your body shape within a month.
Flexibility Training
In every Taekwondo class, the learners will go through a routine of stretches to improve their movements and flexibility. And if you do these constantly, you will experience tremendous benefits for your body. The more you practice, the more it will help you improve your posture. It's extremely important for losing weight.
Therefore, if your body is out of shape, it's best to start with 1-2 classes per week. And once you enjoy practising Taekwondo beyond burning calories, then practising 3-5 days per week is ideal. If you lose weight at a faster pace, you will feel much better.
So, what's holding you back? Enrol your name in our school. We offer a safe and professional environment for learning. Now, we have over 150 branches across Australia and New Zealand. Visit our area pages and read other blogs for more updates.