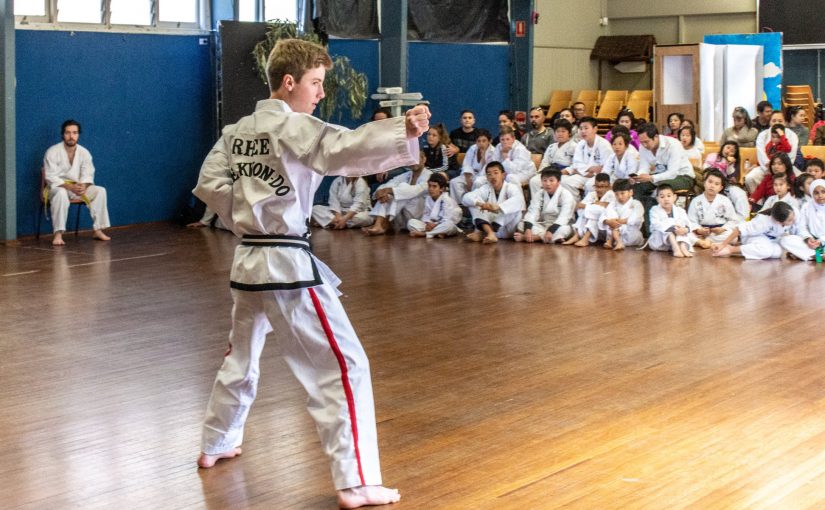 Taekwondo is Better for Kids Than Team Sports – 4 Reasons!
Posted on
December 1, 2021
Participating in team sports undoubtedly allow children to learn valuable skills. But there is no program out there that encompasses physical education and character development like martial arts. Taekwondo training is the best activity that your kid must take part in it. Many parents still get confused about whether they enrol their kids' names in team sports or Taekwondo. We suggest admitting your child to a Taekwondo school. Why? Here are the significant reasons!

Why Taekwondo Training Is Best for Your Child
Self-Defence Skill

This is one of the main reasons why your kid should learn Taekwondo. They can learn how to prevent themselves from dangerous situations. Taekwondo will teach your child advanced kicking techniques. This is what will give them the confidence to stand up. Martial arts can build qualities that make a good leader.


Martial Arts Lasts

Players don't get a chance to practice their sport into adulthood. Most players play through high schools and colleges. And if they can't enter professional sports, they may detach from the sport they love. But Taekwondo is something that one can practice for a lifetime.

There Is No Bench

Everyone wants to get a chance to learn and grow. But the pitfall of team sports is that only the best players will get the chance. They get the most attention during practice. But taekwondo is all about the individual. Here, everyone has to compete with each other. And this is what will lead you to improvement. Each child will get an opportunity to shine as they climb through the rank and achieve belts.

Weight Control

Childhood obesity is truly a matter of concern for most parents. However, in Taekwondo classes, your kid will get an opportunity to take part in different moves, sparring, etc. These workouts not only assist them in natural development but also help them build a strong cardiovascular system. But in some sports, such as basketball, soccer, children get involved fewer workouts. They usually don't play the whole game and there are breaks in the action.

So, enrol your name in our school where your child can learn Taekwondo in a safe and professional environment. Follow us on Facebook for more updates.